He was fifty when he met the Beatles. But he did not end his career, on the contrary, he caught up with a lot of ideas. He made more pictures of the Beatles than any other photographer. He was there when they recorded their first album and they performed somewhere, when something significant happened to them. He did not taking photos only of them...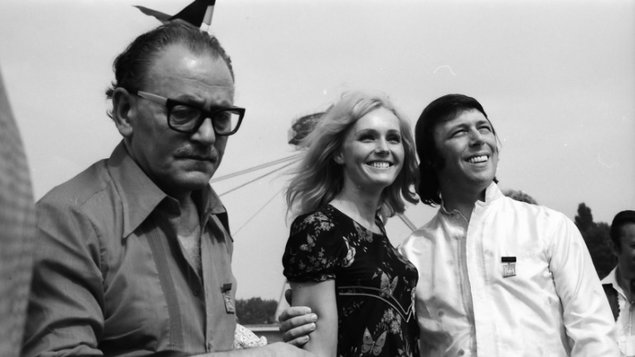 Who was that man, how did all that start, and where did his career begin?
This is Dezo Hoffmann
photographer of the worldwide caliber, who was born in small Slovak town, Banska Stiavnica
It is reported in the Scouting Registry that the son of Dezider was born on 24 May 1912 to Kornelia and Lajos Hoffmann, both of Jewish origin. He did not have any siblings. He and his parents lived in the house under the Red Well in Banska Stiavnica but after his father had died, the mother and her son moved to Žilina. Dezo went to so called folk school. Then he was trained to become a typographer. He completed his military service in Piešťany and then he moved to Prague, where he changed different professions. He also met a star of a silent movie, Heda Kiesler, who opened him the world of cameras.
He was given the opportunity to work with the cameraman Otto Heller in AB studios. And there his work with lenses began, although so far "only" with camera lenses. He got to the American film company 20th Century Fox. Work in Paris and then the first major task came - to record Mussolini's invasion of Ethiopia. From there he went to Spain, where Dezo tried to record the events of the civil war. He created an unusual threesomes with famous writer Ernest Hemingway and American photographer of the Hungarian origin, who was born in East Slovakia, Robert Capa.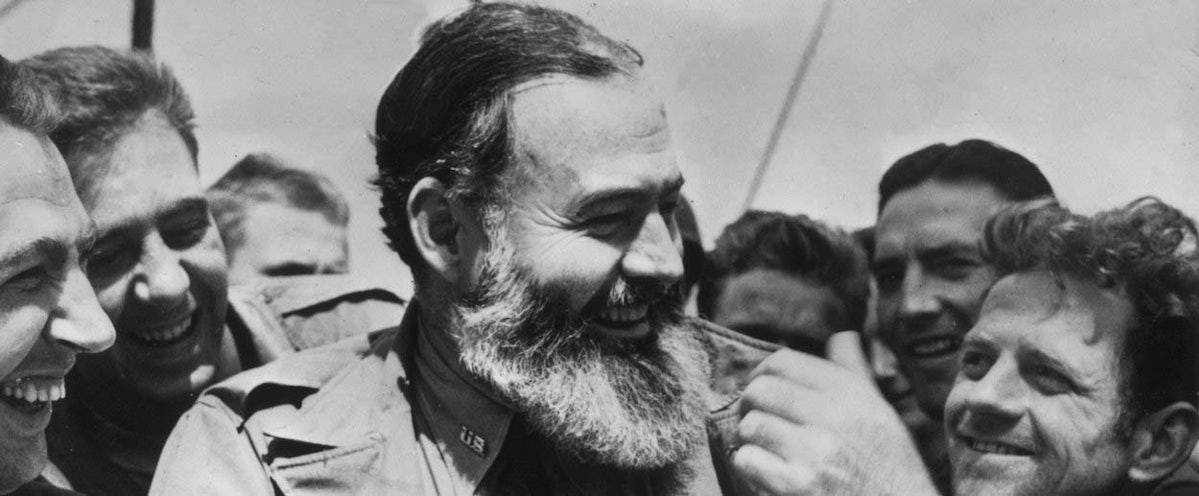 When his film camera had been broken, he replaced it with a new camera and travelled around Spain. In Spain, Hoffmann got married, but many people even did not know about it. He did not talk about it, because while they were crossing the war front, his wife was shot only a few weeks after the wedding.
After this huge shot to his soul, he got very serious injury - a shooting injury in his skull - Dezo was captured on the French side of the Pyrenees. We do not know how he got to England from there, but we know he was first to join our troops, then the Royal Air Force. Yes, in the Second World War time. In England he married for the second time, a Jewish girl, Lilly. They had the daughter Dolores and the son David.
After the war, Dezo was planning to go back to Prague, he had even a ticket, and as Marian Pauer writes in his biography, "A woman with a baby came to Dezo and persuaded him to let them go, to let her his place in the plane and that he could go later, by another plane. "Next day he read in the newspaper that the plane crashed, no one survived ..." And so he stayed in London.
He began filming for music magazine Record Mirror, where Dezo and his colleague John Douglas started a completely new era of photography. For a fee, people who wanted could order taking pictures. Over three decades Dezo has created over million images in that original style.
But, you are interested in the meeting with the Beatles. Basically, it was only accidentally when one day, during the editorial meeting, the correspondence attracted his eyes, there was a pink envelope, accompanied by a photo of four long-haired young men. As for the content of the letter, some girl complained that they had never written for the Beatles band that had just returned to Liverpool from Hamburg, Germany and had already issued a billboard. Dezo thought it was an interesting story. He told the editor, but he just laughed that he could not take every sheet from a reader seriously. After six months Dezo managed to persuade the editor Watson about the importance of travelling to Liverpool.
The photographer agreed with manager Brian Epstein on three hours, but Mr. Epstein wanted from Dezo to take them signing the contract. Hoffmann did not like the idea, he did not want a lot of ordinary photos, he wanted something new. He said he wanted to make photos from which everybody would be able to see at first glance that they were from Liverpool and that he had come to take pictures of the four boys living in Liverpool. This way, they "boarded one ship", and they wanted something original.
The first photographs were made during the ordinary activities in Paul McCartney's house, while preparing a tea, then Dezo wanted them to jump, and the boys agreed on that Sefton Park would be an ideal place. Finally, Dezo spent three days in Liverpool, although he knew he was in danger of being released from work.
In the following years, Dezo did not even miss any major event of this band, that is popular all over the world and sells tens millions of albums.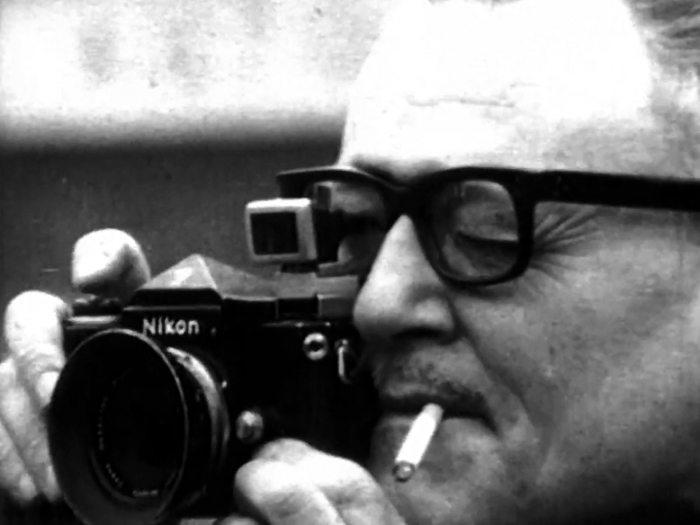 Dezo, however, did not cooperate only with the Beatles, he was demanded as well by others.
He worked with stars such as Frank Sinatra, Marilyn Monroe, Laurence Olivier, Pink Floyd, Roger Daltrey, The Cream, Mick Jagger, Rolling Stones, Jerry Lee Lewis, The Yardbirds, Elton John, Shirley Bassey, The Easy beats, Kicks, Herman's Hermits, The Shadows, Cliff Richard, Spencer Davis, Charlie Chaplin, Marlon Brando, Sophia Loren, Swinging Blue Jeans, Dave Clark, The Hollies, Jimi Hendrix Experience, Gary Brooker, The Animals, Tom Jones, Engelbert Humperdinck, jazz kings such as Mr Acker Bilck, Count Basie, Duke Ellington, Oscar Peterson, Kenny Ball, Louis Amstrong, and others.
He also tried to work in his native Slovakia. Karel Gott and Olga Schober, who get to the Hollywood, came in front of his lens there. However, he did not come to Slovakia for anything more than to help with the international festival of popular songs - Bratislava lyra. His work for the festival started in the mid-sixties when he met Dr. John Sivacek, head of the concert run by Lyra.
The invitations to the festival were not easy, but Dezo met everyone who meant something.
Dezo knew not only those people who were at the top, but also those who was going to get to the top soon, and people accepted it and took his words seriously. He could tell someone that he should not miss the festival and he or she took part in it. When a British artist came to Bratislava, Dezo came with him or her. Years went by, Lyra continued, the amount of photographs increased, but in March 1986 one journey ended
... the life of Dezider Hoffmann, the man with a destiny that brings a feeling of film sreenplay more than ordinary life story.